Can you find the mistake?
All of the following copies of Mezuzos were checked by Rabbi Lindner in the past few years. They all have spelling mistakes. Many of them were checked several times by various Sofrim through the years, with no problem being detected. See if you can find them! Note that all the Shaimos have their letter Hay converted into a Dalet so as not to have them on print which might end up discarded, and not properly disposed of.
Spelling mistakes in Mezuzos
1
On November 12, 2001, a plane taking off from Kennedy Airport crashed into Belle Harbor, a neighborhood in Queens, New York, minutes after takeoff. The falling debris destroyed many homes. This is a Mezuza from a house that was destroyed in the crash. Find the shocking mistake.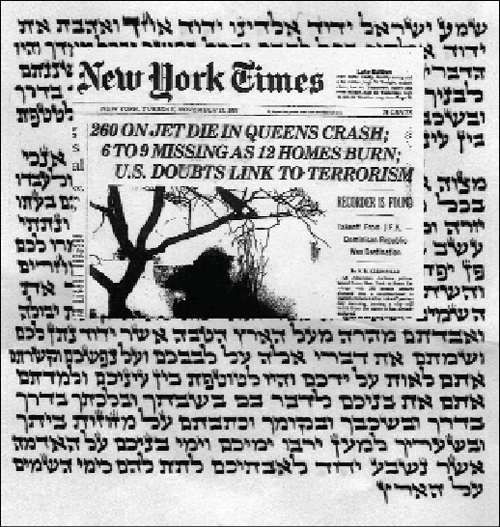 2
Someone who had his Mezuzos checked already, checked them again a few years later. Out of 23 Mezuzos, only 13 were kosher. Most Mezuzos were never kosher to begin with - like this one.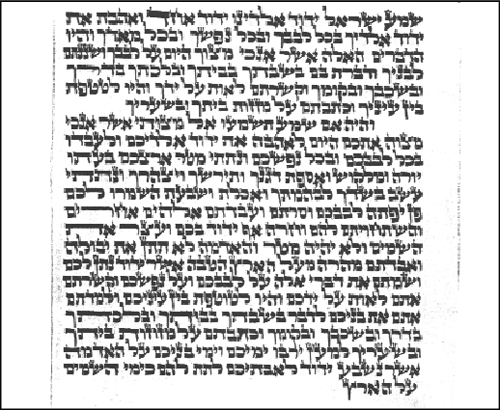 3
This Mezuza was on the door of a store.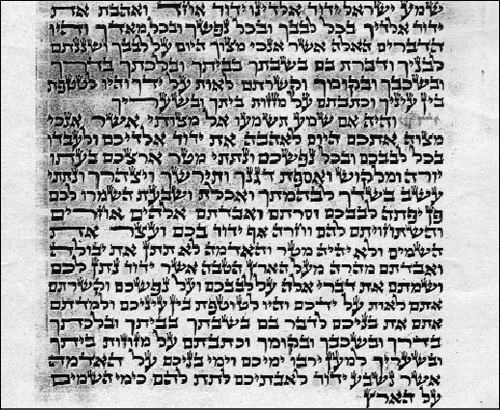 4
This mistake is an easy one to make. This word should actually be written in the Mezuza, but here it is written in the wrong place.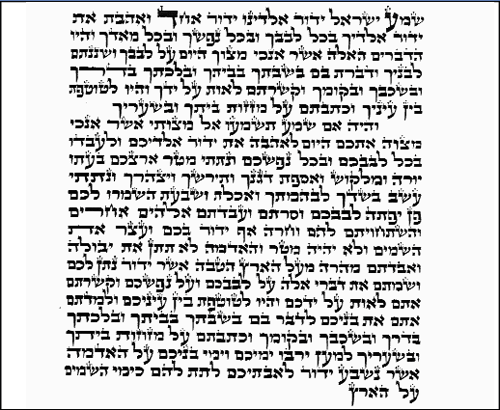 5
This Mezuza is from a door of a very popular Bais Medrash in Boro Park. It would not be an exaggeration to say that most men living in Boro Park have walked through this doorway many times. A letter is missing.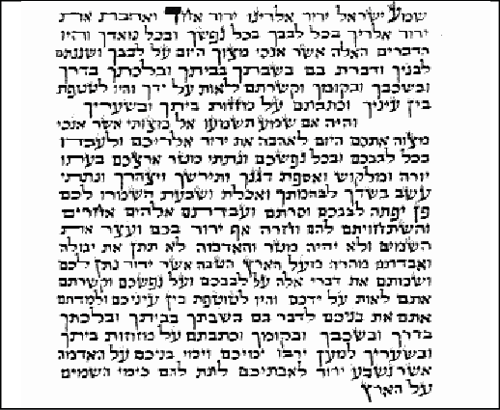 6
If you had your Tefilin & Mezuzos checked through the computer, that should eliminate the problem of spelling mistakes - or would it? - Look at this Mezuza where a word is clearly misspelled, which still had a label on the other side stating that it passed a computer inspection! Itís probably not the computer who is at fault which does whatever it's programmed to do. It is more likely the human being controlling the computer who somehow got this Mezuza mixed up with the Kosher ones and sold it.
7
This again is a Mezuza from a Bais Medrash in Boro Park. This was on one of the doors for many many years. Find the mistake.
8
Find the mistake in this Mezuza. The same mistake was found in many other Mezuzos checked recently.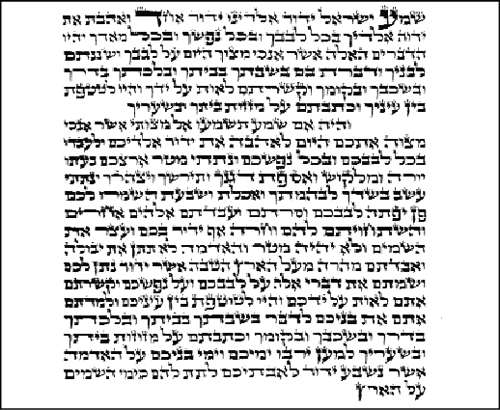 9
A person was ready to put up this Mezuza in his home which he ordered from his Sofer. A friend of his persuaded him to have it checked before. It wasn't easy to convince him since he had full trust in his Sofer. He finally agreed. Find the mistake. .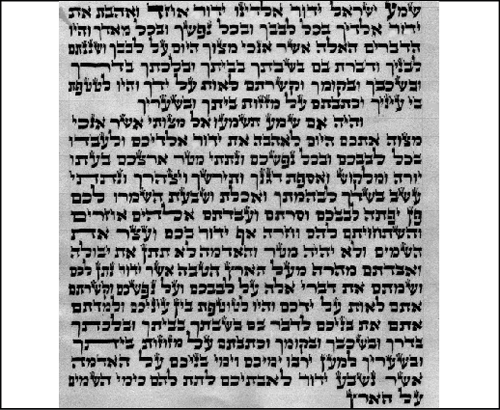 10
This is not the first time this Mezuza was checked. See if you can find the mistake other Bodkim failed to find.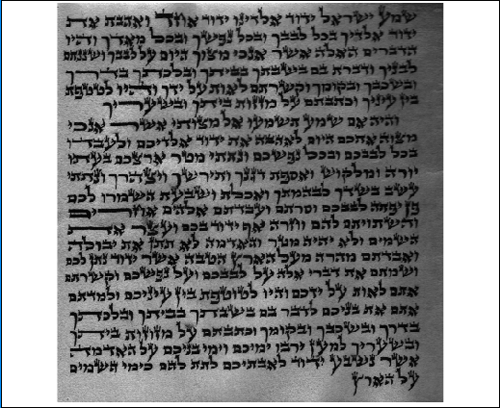 11
There are two letters in the Alef-Bais which are found only once in a Mezuza. Here one of them are missing. Since you now have a hint, see if you can find it.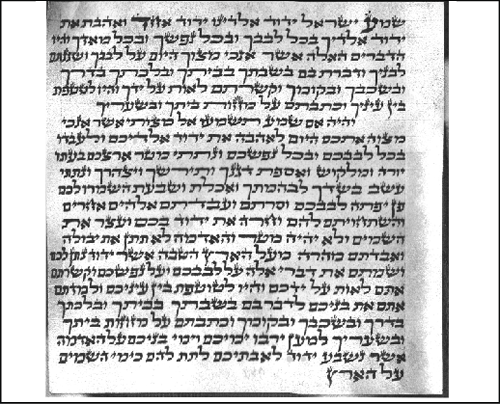 12
Two sofrim called frantically saying that no matter how many times they checked this Mezuza, they could not find anything wrong! See if you can find something wrong. A few months later, a second Mezuza with the exact same mistake was found!
13
See if you succeed in finding the mistakes in these Mezuzos. Some are not so easy to find. Good luck!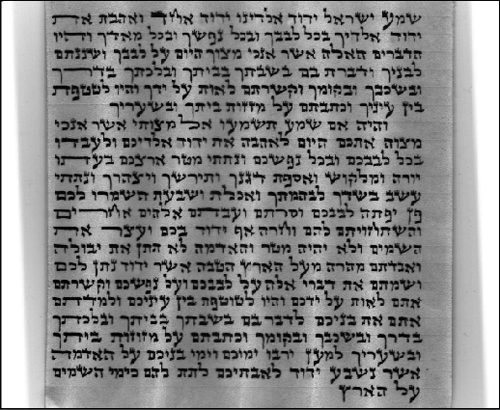 14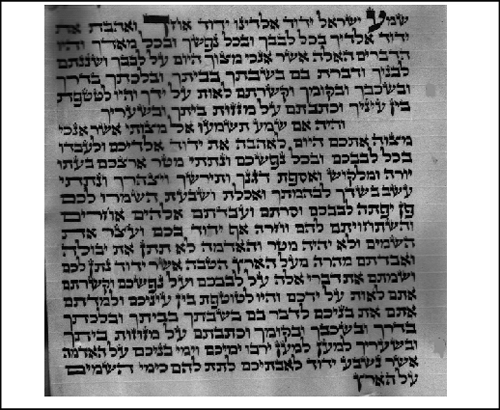 15
16
17
18
19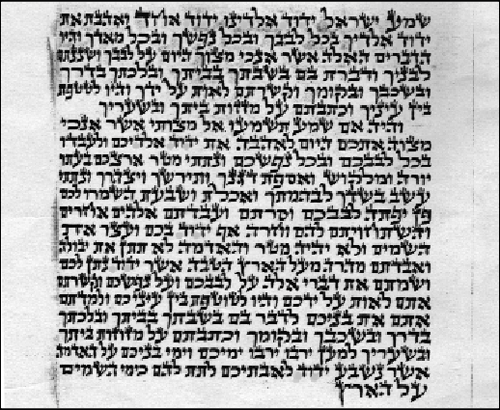 20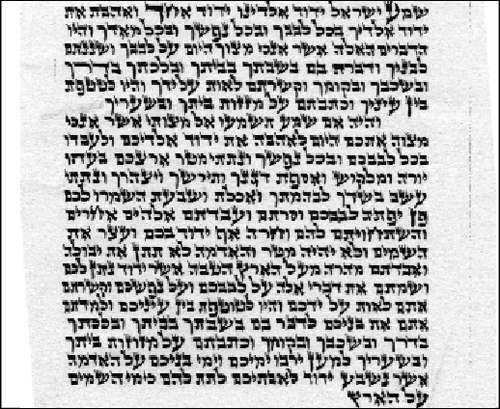 21
22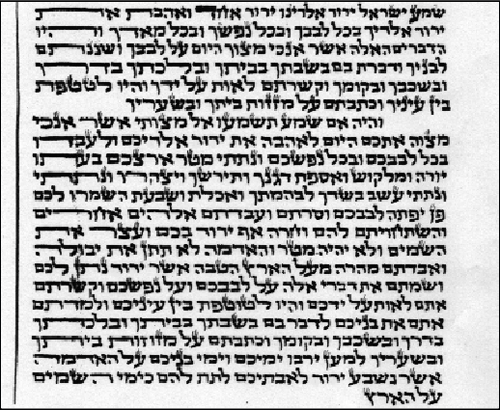 23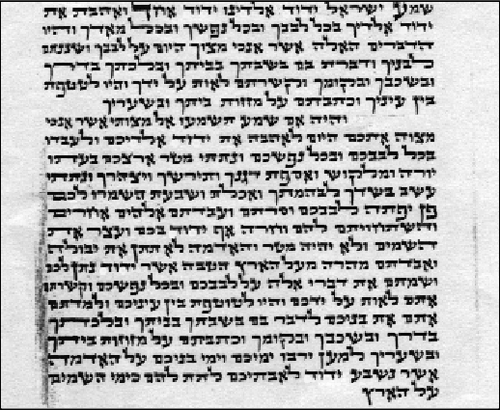 24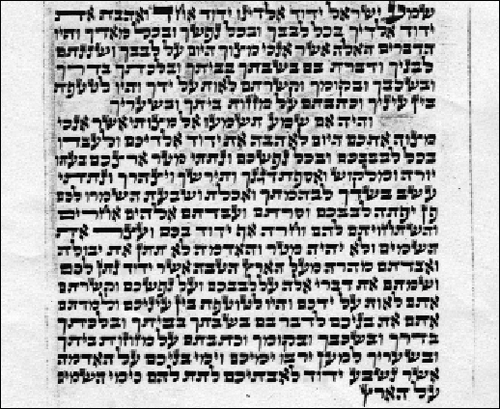 25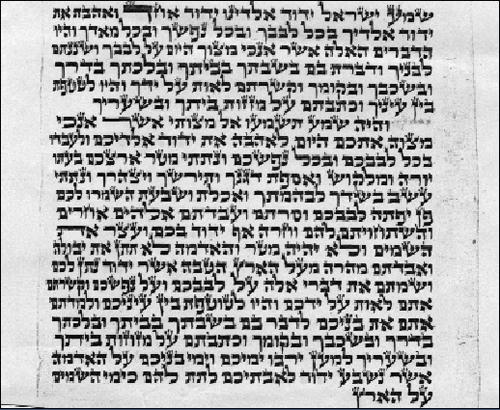 26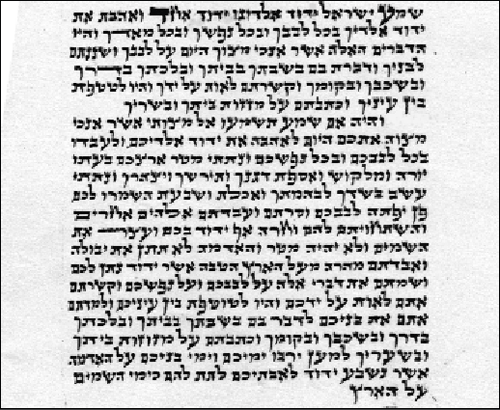 27
28
29